Wolfgang Schenk Taxidermy
Africa 1
Africa 2
America
Asia
Europe
➥
Our Studio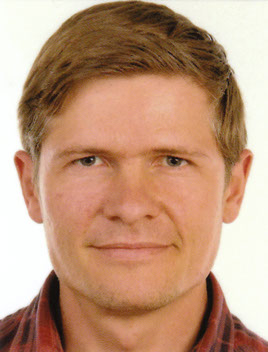 At the age of fifteen I mounted my first full-mount, modeling the form, casting it, creating a positive foam form out of the negative polyester form, and fitting the skin onto the form. It was a roe fawn –nothing spectacular – but for me it was the most wonderful animal in the world! Since then the fascination of taxidermy has become my life. In the year 2000, after studying sculpture in South Africa, I took over the taxidermy studio of my father Wolfgang Schenk.
The story of the studio began long before that. After spending thirteen years in Africa, eleven of those as chief taxidermist in the world-famous company Zimmermann Ltd. in Nairobi, Kenya, my father decided to open his own company. My parents moved to Germany in 1977, when I was three years old, and started the Wolfgang Schenk Taxidermy Studio. At the beginning the company consisted only of my father and my mother Camilla Schenk.
Since then our team has grown to 7 employees and our experience has grown through hunting all over the world, orders for museums and international exhibitions, and of course taxidermy work for our clients from every continent.
Use our experience, talent and perfection to your advantage. We are the experts for world-wide Big Game Taxidermy!
Erik Schenk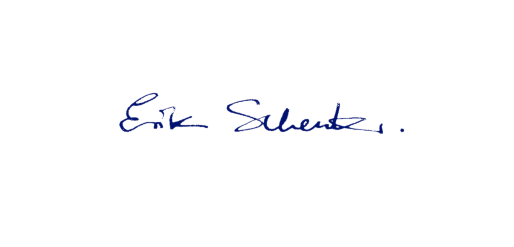 ➥
➥
Care of the Trophies in the Field
Your mounted trophies are a lasting memory of your hunt. To obtain good mounts the skins and skulls have to be treated properly in the field.
Lips, eyelids and nose cartilage should be split so that Lips, eyelids and nose cartilage should be split so that the salt can penetrate. The ears should be skinned so that the inside is turned outside, like taking off a sock. After skinning, the skins should be salted and dried in the shade. For detailed skinning instructions please contact us. It is very important that you take an interest in how your skins are treated in the field.
If dipping solutions are used to disinfect the epidermis, the actual dipping should be quick. Under no circumstances should skins be allowed to lie in a brine or dipping solution over-night.
Skins should never be allowed to lie in the sun or be dried at a fire. It is very important to tag your trophies personally, we will supply you with personal tags made for you on request. Please contact us.
➥
➥
Veterinary Regulations for the E.U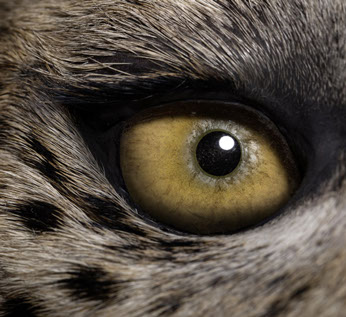 To import trophies into the E.U. all skulls have to be free of tissue, boiled, disinfected with Hydrogen Peroxide, dried and each skull packed separately in transparent plastic.
Skins have to be salted and dried in the shade, folded when almost dry with the hair side inwards and when thoroughly dry packed in transparent plastic. All trophies have to be accompanied by a veterinary certificate.
If you have any problems please contact us.
➥
➥
Shipping and Import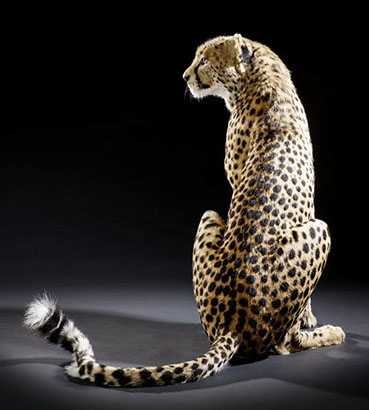 We work together with several shipping agents. We can give you advice on how to import animals that fall under the CITIES regulations.
Please contact us for further details.
➥
➥
Our taxidermy Work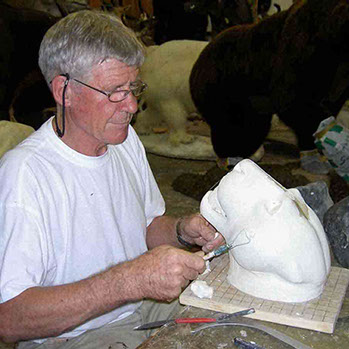 In our studio we work according to the most advanced techniques in the art of Taxidermy. All our skins are tanned in a first class tannery and moth-proofed with Eulan.
We are one of the few companies in Europe working almost entirely with our own self-sculptured forms. This is the reason why our work is unique.
In spite of using our forms again and again and even occasionally buying a first class form, we adjust each form to your individual skin, making the forms bigger or smaller and changing the form to suit your wishes. This is the reason that every mount is a unique piece of art.
Contact us
Please provide us your request by email. We respond immediately..
Wolfgang Schenk Taxidermy
Inh. Erik Schenk
Häusges Mühle
56412 Daubach
Germany
fon +49 (0) 2602 90456
E-Mail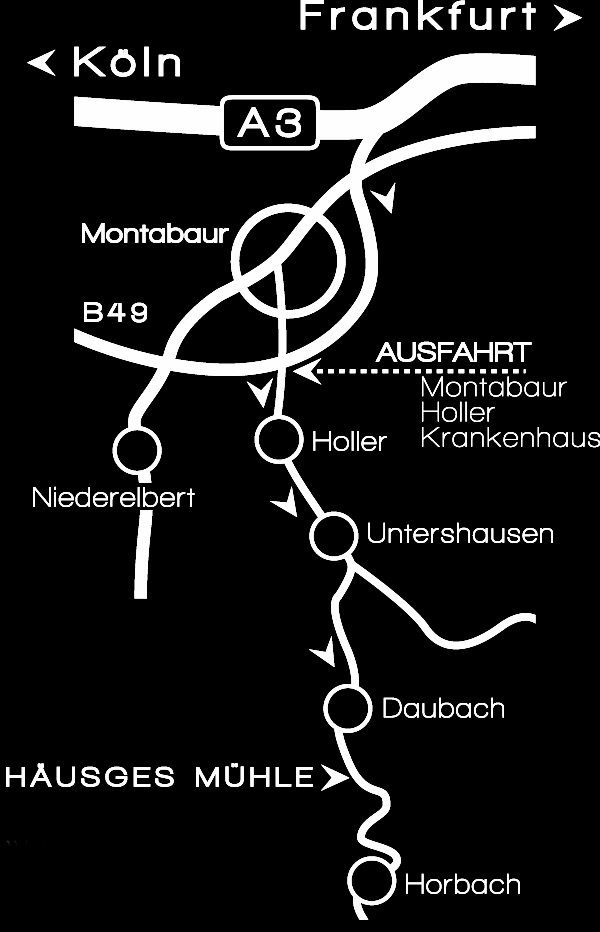 Schenk Taxidermy News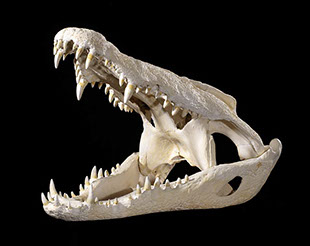 This Crocodile Skull you can purchase. As it is a replika skull you will not need a CITES permitt.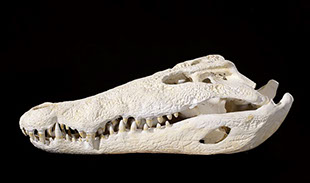 For more information contact us: schenk-taxidermy@t-online.de
➥
➥